PANTHERx is delighted to announce that we are a winner of the 2019 Pittsburgh Business Times Best Places to Work Award.
Over the past year PANTHERx has experienced tremendous growth and change; opening a third location, reimagining our brand, and introducing new leadership to the team. Through all the restructuring, policy enhancements, and planned growth of the business, PANTHERx recognized that we never wanted to lose our unique identity. Instead, PANTHERx strengthened our values, focused on our mission, and created community within our company. Winning this award is a clear indication that our culture is strong and that our employees are happy at work.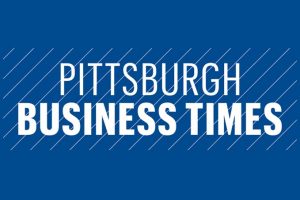 "We are One PANTHERx," explains PANTHERx Chairman & CEO, Dr. Gordon J. Vanscoy. "Although PANTHERx consists of hundreds of hard-working people from multiple locations, we are one company working toward one common goal: improving the health of our rare disease patients. This award validates that our associates not only understand our meaningful mission but have taken it on as their own and are thriving in the environment that PANTHERx has worked so hard to create."
PANTHERx has always cultivated talent and encouraged growth inside our organization. Employees who are able to explore their interests and develop their careers, who are encouraged to treat colleagues as extended family, and who are proud of the work they do, naturally exude more positivity to colleagues, partners, and patients. PANTHERx takes pride in knowing that our culture benefits our associates and the people we serve.
About Best Places to Work
The Best Places to Work Award gives employees an opportunity to rate and comment about the environments fostered by their companies. After a detailed survey and review process, the companies that receive the highest scores from their employees are recognized as having uniquely positive company cultures. Awards for the 2019 Best Places to Work winners will be distributed on October 17th at a ceremony held by the Pittsburgh Business Times.
About PANTHERx
PANTHERx Rare Pharmacy, The Rare Disease Specialty Pharmacy®, is headquartered in Pittsburgh, Pennsylvania. PANTHERx Rare's mission is to transform lives by delivering medical breakthroughs, clinical excellence, and access solutions to patients afflicted with rare and devastating conditions. Every day we Define RxARE®, by developing focused solutions, bold innovations, and novel clinical services associated with the life-transforming therapies that we deliver.
PANTHERx was awarded 2018 Specialty Pharmacy of the Year by the National Association of Specialty Pharmacy as well as the American Pharmacy Purchasing Alliance. Zitter Health Insights awarded PANTHERx the Specialty Pharmacy Patient Choice Award winner for both 2017 and 2018. As a quad-accredited pharmacy, PANTHERx holds accreditations from URAC, VIPPS, ACHC, and CPPA.