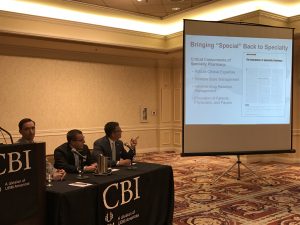 On January 26 and 27th, Dr. Gordon J. Vanscoy, Jonathan Ogurchak and Doug Gebhard of PANTHERx Specialty Pharmacy traveled to Las Vegas, Nevada for the 14th Annual Specialty Therapies conference. Dr. Gordon J. Vanscoy appeared in the "Specialty Pharmacy Visionary Spotlight," while all three of representatives from PANTHERx hosted a session on the present and coming future of Orphan Drugs and their impact on the industry.
The Specialty Therapies: A Forum for Payers conference is one of the conferences that we regularly attend. It is hosted by CBI, a division of UBM Americas. You can read more about this organization here.
Our attendance at the 14th Annual Specialty Therapies conference was a huge success where we both learned and shared information on the business side of of the specialty treatments that we provide our patients. We're looking forward to continuing to spread the importance and influence of Orphan Drugs in the Specialty Pharmacy industry at future conferences.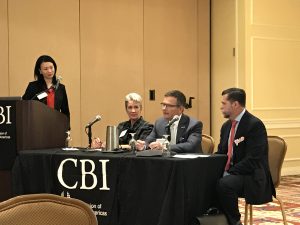 The next conference that we are attending will be the sPCMA Business Forum 2017 on March 8-9th. If you're going to be in attendance, come find us and say hi!