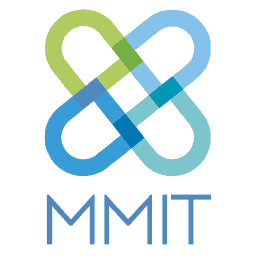 This past year has proven to be one of record patient satisfaction scores for PANTHERx Rare. In the first half of 2021, PANTHERx led the independent specialty pharmacy category of the MMIT Patient Satisfaction survey with quarterly Net Promoter Scores (NPS) of 96 and 97. Net Promoter Score (NPS) is compiled by asking patients, on a scale of 0 to 10, how likely they would be to recommend their specialty pharmacy to a friend or family member. For the third quarter of 2021, PANTHERx continued its upward trajectory, obtaining the highest NPS among all independent specialty pharmacies surveyed, 98 (out of 100).
"Every associate in our organization deserves a huge congratulations," said Rob Snyder, President of PANTHERx. "Coming off the heels of our 4th Patient Choice Award, we could not be happier to see PANTHERx continue to aim high and achieve lofty goals. We push to improve quarter after quarter, and you can see that in our MMIT scores. The COVID-19 pandemic created obstacles for our organization to overcome, but you wouldn't know that looking at our scores. Our associates come to work, putting aside the increased personal and professional challenges of COVID, to focus on our patients and the ways that we can help them adhere to therapy and achieve their individual health goals."
The MMIT Patient Satisfaction Survey provides data that helps PANTHERx measure success and identify areas for improvement. This critical feedback allows PANTHERx to adjust our programs to the needs and desires of the patients we serve. Data from the recent survey illustrates:
100% of patients surveyed indicated that they are satisfied with medication fill and refill times
100% of patients surveyed indicated that they are satisfied with the amount of time it takes to speak with a live person, putting PANTHERx in the lead in this category when compared to the other 10 participating independent specialty pharmacies
when patients were asked how they would feel if forced to change specialty pharmacies, 94% responded that they would be very unhappy
among independent specialty pharmacies, PANTHERx had the highest rate of patients who find the specialty pharmacy's additional services very valuable
About PANTHERx Rare
PANTHERx, part of Envolve Pharmacy Solutions, is one of the largest and fastest growing rare pharmacies in the United States. PANTHERx transforms lives by delivering medicine breakthroughs, clinical excellence, and access solutions to patients living with rare and devastating conditions. Although the overall incidence of rare diseases is as common as diabetes, less than 7% of the 7,000 known rare and devastating disorders have an approved therapy. Changes in federal policy and advances in science have led to a surge in FDA orphan drug approvals, providing tremendous hope to the rare disease community.
PANTHERx was recently awarded Specialty Pharmacy of the Year by the National Association of Specialty Pharmacy (NASP) and earned the inaugural Accredited Distinction in Rare Diseases and Orphan Drugs from the Accreditation Commission for Health Care (ACHC). PANTHERx is a four-time winner of the prestigious MMIT Patient Choice Award, including the 2021 honor. PANTHERx is headquartered in Pittsburgh, Pennsylvania, licensed in all 50 states, and holds accreditations from URAC, NABP, and ACHC.