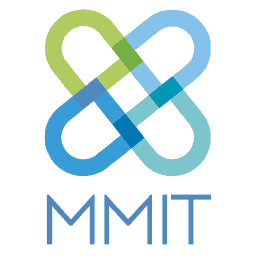 PANTHERx Rare Pharmacy is proud to have again earned the #1 ranking in the quarterly patient satisfaction survey conducted by MMIT, an independent national survey entity. For the fourth quarter of 2020, PANTHERx obtained the highest Net Promoter Score (NPS) among all pharmacies surveyed. Net Promoter Score (NPS) is compiled by asking patients, on a scale of 0 to 10, how likely they would be to recommend their specialty pharmacy to a friend or family member. With an NPS of 98 (out of 100), PANTHERx scored 42 points higher than the industry average.
"The MMIT Specialty Pharmacy Patient Satisfaction surveys are a way for our patients to actively and anonymously rate PANTHERx's services and the level of care we provide. Our consistently high rankings are an immense source of pride for our company and an accomplishment celebrated by our associates. To have scored so excellently during 2020, a year fraught with challenges, shows the solid foundation of our company, our processes, our programs, and our people," said Rob Snyder, President of PANTHERx Rare.
PANTHERx received perfect NPS scores from people living with Lambert-Eaton Myasthenic Syndrome, Hypophosphatasia, and Infantile Spasms amongst others.
The PANTHERx team is proud to have earned such high marks from its patients, validating the team's authentic dedication to white-glove rare patient care:
PANTHERx ranked best when patients were asked if they would be unhappy if they were forced to switch to a different specialty pharmacy, with 96% saying they would be VERY Unhappy.
73% of patients reported monthly treatment outreach from PANTHERx, more than double the industry average.
100% of patients surveyed indicated that they are satisfied with the time it takes for PANTHERx to fill their prescription.
100% of patients surveyed indicated that they are satisfied with the amount of time it takes to speak with a live person when they call PANTHERx with a question.
About PANTHERx Rare Pharmacy
PANTHERx Rare Pharmacy, now part of Centene's Envolve Pharmacy Solutions, is one of the largest and fastest growing rare pharmacies in the United States. PANTHERx Rare transforms lives by delivering medicine breakthroughs, clinical excellence, and access solutions to patients afflicted with rare and devastating conditions. Although the incidence of rare disease is as common as diabetes, less than 7% of the 7,000 known rare and devastating disorders have an approved therapy. Changes in federal policy and advances in science have led to a surge in FDA orphan drug approvals, providing tremendous hope to the rare disease community.
PANTHERx was recently awarded Specialty Pharmacy of the Year by the National Association of Specialty Pharmacy (NASP) and earned the inaugural Accredited Distinction in Rare Diseases and Orphan Drugs from the Accreditation Commission for Health Care (ACHC). PANTHERx is a three-time winner of the prestigious MMIT Patient Choice Award, including the 2020 honor. PANTHERx is headquartered in Pittsburgh, Pennsylvania, licensed in all 50 states, and holds accreditations from URAC, NABP, and ACHC.