PANTHERx Specialty Pharmacy, the industry leading independent national specialty pharmacy, has been selected by Paratek Pharmaceuticals, Inc. as a limited pharmacy network provider of its new once-daily oral antibiotic, Nuzyra™ (omadacycline). Nuzyra™ is a tetracycline class antibacterial approved to treat adults with community-acquired bacterial pneumonia (CABP) and acute bacterial skin and skin structure infections (ABSSSI).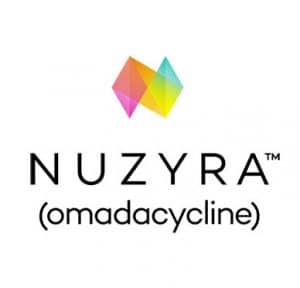 PANTHERx understands the unique and urgent nature of anti-infective therapy management and has created a clinical protocol to meet the needs of all Nuzyra™ patients. Every Nuzyra™ patient at PANTHERx is guided through their journey by knowledgeable members of our staff who understand their conditions and the critical timeline for treatment. PANTHERx provides 24/7 clinical management, patient education, financial assistance support, and therapy adherence monitoring for our Nuzyra™ patients.
Approved in October 2018, Nuzyra™ is manufactured and marketed by Paratek Pharmaceuticals, Inc. Additional information about Nuzyra™ and resources for patient support are available through Nuzyra Central™ and can be found at www.nuzyra.com/hcp/nuzyra-central.
About PANTHERx Specialty Pharmacy
PANTHERx Specialty Pharmacy, The Rare Disease Specialty Pharmacy®, is headquartered in Pittsburgh, Pennsylvania. PANTHERx Specialty's mission is to transform lives by delivering medical breakthroughs, clinical excellence, and access solutions to patients afflicted with rare and devastating conditions. Every day we create ways to Reinvent Specialty, Revolutionize Pharmacy, and Redefine Care®, by developing focused solutions, bold innovations, and novel clinical services associated with the life-transforming therapies that we deliver.
PANTHERx was awarded 2018 Specialty Pharmacy of the Year by the National Association of Specialty Pharmacy as well as the American Pharmacy Purchasing Alliance. Zitter Health Insights awarded PANTHERx the Specialty Pharmacy Patient Choice Award winner for both 2017 and 2018. As a quad-accredited pharmacy, PANTHERx holds accreditations from VIPPS, ACHC, URAC, and CPPA.