PANTHERx Specialty Pharmacy, The Rare Disease Specialty Pharmacy®, announced the addition of William T. Valenta, Jr., MBA to its executive leadership team as Senior Vice President and Head of Business. In this role, Valenta will be responsible for overseeing all aspects of PANTHERx's daily business activities and standard operating procedures, while continuing to foster PANTHERx's unique company culture. Dr. Timothy Davis has accepted a new challenge as Senior Vice President of Special Projects. Dr. Davis will focus on key cross-departmental and cross-company endeavors critical to the success of PANTHERx.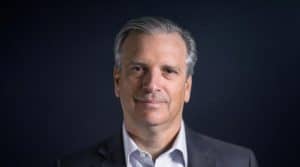 "This year has been one of great growth for PANTHERx and we are delighted to have Bill join our team. He was attracted to PANTHERx by our unique and compassionate rare and devastating disease patient mission. Bill will accelerate our forward momentum and enhance the PANTHERx environment and business," said Dr. Gordon J. Vanscoy, Chairman & CEO of PANTHERx. "Bill brings a diverse background to PANTHERx and his strong drive to excel in his new position will certainly permeate the entire company. Additionally, Tim will transition to drive critical intra/inter-company successes. I am very excited about what these two leaders offer in their new roles."
Mr. Valenta held the position of Associate Vice Provost for Professional Programs at the University of Pittsburgh, where he focused on supporting the strategic development of Pitt's professional degree programs across the campus. He previously served as Assistant Dean for MBA Programs at the University of Pittsburgh's Katz Graduate School of Business, working his way up to become the Assistant Dean of the Executive MBA Worldwide Program and The Center for Executive Education. Before taking his first position as part of the Katz Graduate School of Business, Bill was the Assistant Chair of the University of Pittsburgh's Department of Chemistry from 2005-2007. Prior to his career in academia, Bill was a 22-year member of the Pittsburgh Bureau of Police, where he held multiple positions, eventually retiring with the rank of Commander. Bill holds a Bachelor of Science from Point Park University and a Master of Business Administration from the University of Pittsburgh.