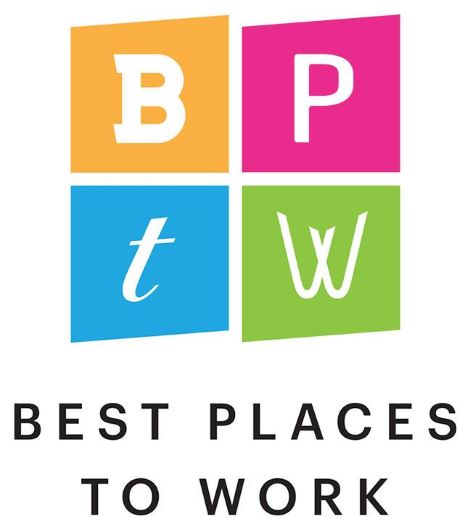 PANTHERx is pleased to announce the receipt of another Pittsburgh Business Times Best Places to Work Award, adding to a history of success.
PANTHERx is not afraid to break molds, be nimble, and reimagine programs for better outcomes. This flexibility has always served the organization well, but it is particularly crucial during this time, when communication and teamwork are more essential than ever. Although many associates have been working remotely, PANTHERx continued to foster a positive working environment and collaborative culture, while delivering the same level of exceptional care to our patients. Winning this award is a clear indication that the associates continue to feel a strong sense of community and are pleased with our cumulative efforts in the face of the pandemic.
PANTHERx takes pride in the stated company values and is dedicated to living them every day. The positive-mindset culture fosters the building of relationships in remote work environment while developing skills as both individuals and teams. As a ultra-fast-growing company, PANTHERx will continue to adapt so that employees feel constantly supported and respected. At PANTHERx the #1 priority is making sure our patients are fully satisfied, and the best way to do that is by taking care of the people that directly impact rare patients; the PANTHERx associates.
About Best Places to Work
The Best Places to Work Award provides employees with an opportunity to consider, rate, and comment on the culture of their companies. Consideration for this award is afforded to companies whose employees undergo a detailed survey process and subsequent response review. The companies that receive the highest scores are recognized as having positive workplace environments and cultures. Awards for the 2020 Best Places to Work winners will be announced during a virtual ceremony held by the Pittsburgh Business Times on December 3rd, 2020.
About PANTHERx® Rare Pharmacy
PANTHERx Rare Pharmacy, the largest independent and fastest growing specialty pharmacy in the United States, transforms lives by delivering medicine breakthroughs, clinical excellence, and access solutions to patients afflicted with rare and devastating conditions. Although the incidence is as common as diabetes, less than 7% of the 7,000 known rare and devastating disorders have an approved therapy. Changes in federal policy and advances in science have led to a surge in FDA orphan drug approvals, providing tremendous hope to the rare disease community.
PANTHERx was recently awarded Specialty Pharmacy of the Year by the National Association of Specialty Pharmacy (NASP) and earned the inaugural Accredited Distinction in Rare Diseases and Orphan Drugs from the Accreditation Commission for Health Care (ACHC). PANTHERx is a three-time winner of the prestigious MMIT Patient Choice Award including the 2020 honor. PANTHERx is headquartered in Pittsburgh, Pennsylvania, licensed in all 50 states, and holds accreditations from URAC, NABP, ACHC, and CPPA.