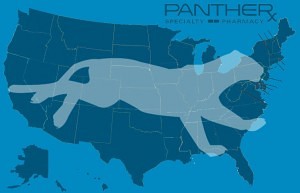 We're happy to report that PANTHERx Specialty Pharmacy is now licensed in all 50 states, plus the District of Columbia!
With the ability to ship nationwide and an expanding base of both national and local payors, PANTHERx Specialty is rapidly revolutionizing specialty pharmacy with our personalized, flexible approach to patient care.
Contact us today to experience the PANTHERx Specialty difference.
www.pantherxrare.com
PH: 855-726-8479
FAX: 855-246-3982