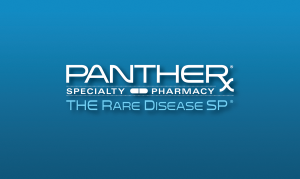 PANTHERx® Specialty Pharmacy, The Rare Disease SP®, has once again earned the #1 ranking in the quarterly Patient Satisfaction Survey from Zitter Health Insights for the fourth quarter of 2017.  This ranking is based on the nearly 30 Specialty Pharmacies that received a statistically relevant sample of survey responses. PANTHERx® also received the first annual Specialty Pharmacy Patient Choice Award™ non-PBM/payer category for patient satisfaction in 2016, yet scored the highest mean score regardless of category.  PANTHERx® Specialty Pharmacy's continuing performance in the Patient Satisfaction Survey demonstrates an ongoing commitment to providing uncompromising quality in patient care.
The Zitter Health Insights survey assesses numerous aspects of patient satisfaction and analyzes responses from ~10,000 specialty pharmacy patients across all specialty pharmacies every year. Their primary metric is Net Promoter Score (NPS), which is compiled by asking patients on a scale of 0 to 10 how likely they would be to recommend their specialty pharmacy to a friend or family member. PANTHERx® received an NPS of 95, 50 points higher than the industry average and 7 points higher than the next-highest scoring specialty pharmacy. Additionally, none of the patients surveyed offered a negative or detractor rating for PANTHERx.
"PANTHERx® Specialty Pharmacy is once again honored that our efforts are realized in not just the scores of this prestigious survey, but in the impact to individual lives of the patients to whom we dedicate ourselves each and every day," Dr. Gordon J. Vanscoy, Chairman & CEO.
PANTHERx® received perfect NPS™ scores from its patients with HIV, hypophosphatasia and primary periodic paralysis. Furthermore, nearly 80% of PANTHERx® patients surveyed indicated that they would be "very unhappy" if they were forced to switch to a different specialty pharmacy. PANTHERx® is proud to have earned these high marks from its patients, validating its authentic dedication to quality patient care.