2016 was quite a year for PANTHERx Specialty Pharmacy. Check out our infographic for a quick rundown of our "Top 5 Moments of 2016." (Links with more information are provided below.)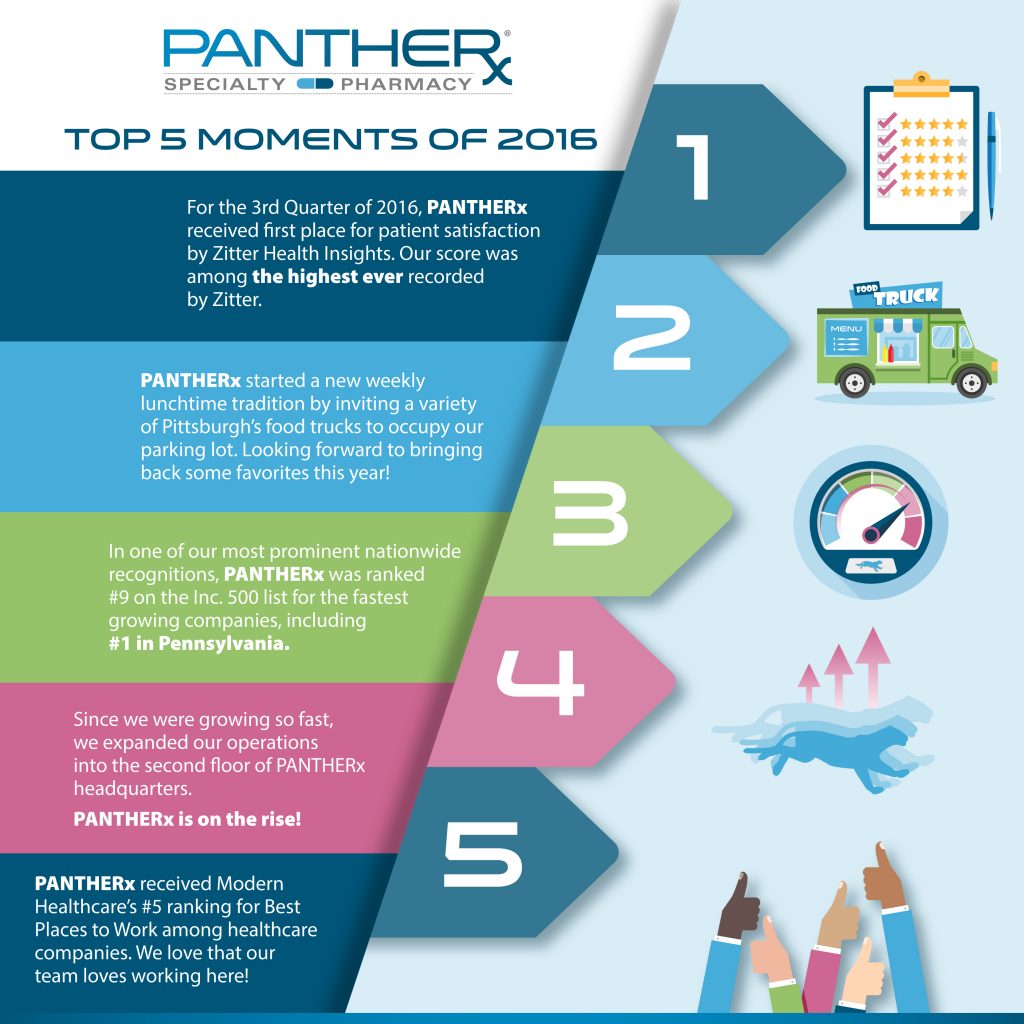 1.) For more information on our recognition by Zitter Health Insights, you can read this press release on our blog.
2.) Interested in what food trucks visited the PANTHERx headquarters? Check out our Facebook page and look at our series of posts highlighting these delicious lunches.
3.) Every year, the Inc. 500 ranks the fastest-growing companies in the United States. In 2016, PANTHERx made waves with its first appearance on the list at #9! Check out our blog post about this achievement.
4.) Since we were growing so fast, we expanded into the second floor of our headquarters.
5.) We've always stressed the importance of making our workplace a fun, fulfilling, respectful, and satisfying place to work. Modern Healthcare ranked us as the fifth-best place to work in Healthcare in 2016.