PITTSBURGH, August 31, 2016 / — PANTHERx Specialty Pharmacy today announces the launch of a preferred partnership with the Pittsburgh Business Group on Health (PBGH) to provide certain antibacterial & antifungal products and support services for its employer-members and their employees.
The partnership will kick-off October 1, 2016, and will ensure product availability, comprehensive patient education, and adherence support.
According to PBGH CEO and Executive Director, Jessica Brooks, PBGH is the region's only employer-led, non-profit coalition dedicated to being the trusted advocate for employers creating a new era in health care. "Working with PANTHERx advances our mission of providing world-class programs and initiatives that help employers save money – while still delivering high value health care and benefits for employees," she said.
"We're very excited about the partnership with the Pittsburgh Business Group on Health and the opportunity to assist with producing the best possible outcomes for their employer members," said David Stasiowski, Vice President of Business Development & Managed Markets.
About PANTHERx Specialty Pharmacy
PANTHERx Specialty Pharmacy is a national specialty pharmacy headquartered in Pittsburgh, Pennsylvania. PANTHERx Specialty's mission is to transform lives by delivering medical breakthroughs, clinical excellence, and access solutions to patients afflicted with rare and devastating conditions.  We create ways daily to Reinvent Specialty, Revolutionize Pharmacy, and Redefine Care, by developing focused solutions, bold innovations, and novel clinical services associated with the life-transforming therapies that we deliver.  For more information, please visit www.pantherxrare.com. 
About PBGH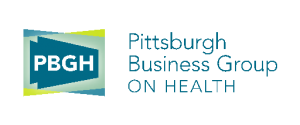 The Pittsburgh Business Group on Health (PBGH) is an employer-led, non-profit coalition of organizations representing various business segments including private and public employers, government and education with a mission that champions outcomes-based, cost-effective healthcare through education, market expertise, group purchasing, comparative data and decision support. For more information, visit www.pbghpa.com. @pbghpa