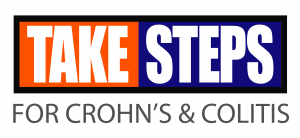 On the morning of June 11, 2016, the Pittsburgh chapter of The Crohn's & Colitis Foundation of America (CCFA) will hold one of its "Take Steps" walks to benefit the treatment and research of digestive diseases. "Take Steps" is one of CCFA's most successful fundraising efforts, raising over $60 million for "mission-critical research and patient support."
Crohn's disease and ulcerative colitis both fall under the umbrella of inflammatory bowel diseases, a category of disease that afflicts close to 1.6 million Americans. Besides their prevalence, inflammatory bowel diseases such as Crohn's and ulcerative colitis are also frustrating medical providers because the number of cases being diagnosed is escalating. Since World War II, the number of cases have multiplied by 20. Moreover, these types of diseases are incredibly difficult to diagnose, with research showing that Crohn's and ulcerative colitis are misdiagnosed an average of two times before finally being correctly diagnosed.
PANTHERx® Specialty Pharmacy is proud to announce that will be one of a select group of companies sponsoring the event. The CCFA's goal to improve the treatment of these inflammatory bowel diseases directly aligns with the mission of PANTHERx® Specialty Pharmacy. Crohn's and ulcerative colitis are devastatingly cumbersome to those afflicted, with symptoms that include severe abdominal pain, frequent diarrhea, rectal bleeding, fever, fatigue, and weight loss.
PANTHERx® Specialty Pharmacy has been helping patients treat their Crohn's disease through anti-inflammatory agents, antibiotics, steroids, immunosuppressants, and biologic therapy. These medications help suppress the inflammation that causes the symptoms of Crohn's disease, and over time can help the tissues of the intestine to heal and can decrease the frequency of symptom flare ups.
You can find out more about the "Take Steps" walk in Pittsburgh at this link, and if you are not located in Pittsburgh, you can find a walk closer to you at this link.
*Statistics provided by http://www.ccfa.org/